Plateau Pursuits March 2010 Calendar of Events for the Highlands-Cashiers Plateau in Western North Carolina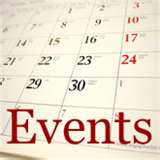 The Ides of March are nearly upon us! It wont be long before the dogwoods are in full bloom, and Western North Carolina visitors are treated to their fragrant aroma and beautiful flashes of white and green just outside their car windows as they ascend the scenic climb to the top of The Blue Ridge Mountains. As the vernal equinox approaches later this month and the snows begin to melt, the people of the Highlands-Cashiers Plateau prepare for the return of the busy season by celebrating our unique culture and talents through fine art, culinary skill and good old-fashioned fun. We invite our neighbors from near and far to experience this very special place we like to call the Highlands-Cashiers Plateau, and learn why families have chosen to put down roots here for nearly two centuries. For your convenience, Silver Creek Real Estate Group has compiled the following list of happenings for the month of March 2010. We also welcome you to visit our website to find local accommodations, dining options and the latest listings of available homes & land in Highlands, Cashiers, Sapphire Valley, Lake Glenville and Lake Toxaway, North Carolina. We look forward to seeing you and your family up on the mountain!
March 1 & 2:Greg Newington Photography Workshop at The Bascom Visual Arts Center in Highlands. Winter Light Using Light, Composition and Texture in Photography 9 a.m. to 4 p.m. on Monday and 9 a.m. to 12:30 p.m. on Tuesday. $150 Bascom members/$175 non-members. For more information, visit www.thebascom.org or call (828) 526-4949.
March 1-7:Photographic Works by Greg Newington Exhibition on the ground floor of the main building of The Bascom Visual Arts Center in Highlands. Monday-Friday 9 a.m. to 5 p.m. Admission is free. For more information, visit www.thebascom.org or call (828) 526-4949.
March 1:Greg Newington Reception at The Bascom Center for the Visual Arts in Highlands from 5:30 p.m. to 8:30 p.m. Phone: 828-526-4949
March 2:Herbal Poultices Workshop at The Oakleaf Flower and Garden Shop on 4th Street in Highlands. For more information, call 828-526-8000
March 3:Spa Herbal Poultice Massage at The Spa at Old Edwards Inn in Highlands. For more information, call 828-526-9887.
March 4:Rotary Bingo Night at the Community Building in Highlands. 6:30 to 8:30 p.m. For more information please call 828-526-9938. Proceeds benefit the Literacy Council.
March 5-7:The Dixie Swim Club at the Martin-Lipscomb Performing Arts Center in Highlands. The Highlands-Cashiers Players are proud to present this funny and touching comedy that celebrates enduring friendships among five unforgettable women. Written by Jessie Jones, Nicholas Hope and Jamie Wooten, Directed by Rick Siegal. Tickets are $20. Matinees at 2:30 p.m. Evenings at 7:30 p.m. For tickets, call 828-526-8084.
March 7:King of The Mountain Chefs Cookoff at Cyprus Restaurant in Highlands. 3 p.m. to 10 p.m. Dinner begins at 7:30 with live music. Guests are welcomed with a champagne arrival before being treated to this friendly battle of four legendary local chefs which includes three delicious heats. $118/person for entire competition plus dinner and entertainment; $59/person for three heats of competition OR dinner and entertainment; $100 for front row seats during competition. Call 828-787-2625 for more information.
March 13:A Night in Monte Carlo at the Highlands Community Building to benefit Highlands Rotary Club - $40.00 per person (includes $15 play money). Evening begins at 6:30 p.m. and will include games, heavy hors doeuvres, wine and live auction. Tickets are available locally at Macon Bank, Highlands Recreation Park and Highlands Decorating Center. For more information please call 828-526-3571.
March 17:Happy St. Patricks Day from your friends at Silver Creek Real Estate Group!
March 17:St. Patrick's Day Irish Dinner Party at The Farm at Old Edwards Inn and Spa. Very special evening includes live music, whiskey tasting and more. $65/person for dinner two night accommodation packages are available. Voted Winner of the Travelers Choice for 2010! For more information, call 828-526-8008
March 18:Take Charge of Your Health Lecture Series at Tommy's Coffee Shop in Cashiers. Join Dr. Sue Aery for her FREE Mountain Air Wellness discussion. This weeks topic is How to Eat Healthy When Its Cold and lecture begins at 1 p.m. For More Information call 828-743-9070.
March 20:First Day of Spring 2010!!