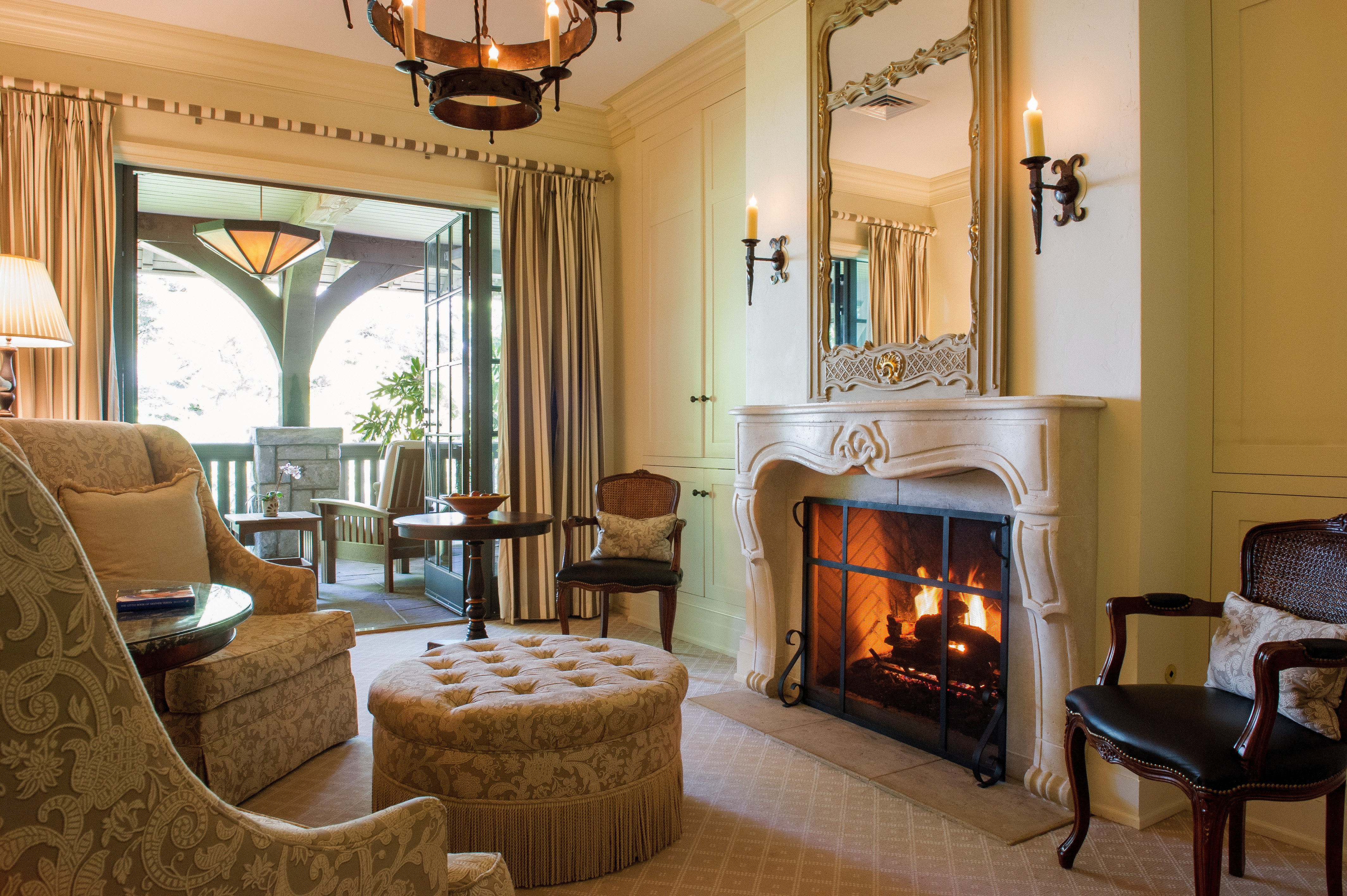 Nestled in the heart of the Blue Ridge Mountains, the Cashiers-Highlands Plateau holds as many allures as there are stars in the sky high above Whiteside Mountain. From a romantic escape to a weekend adventure, what often draws visitors to the Cashiers-Highlands Plateau are the picturesque views, enchanting waterfalls, temperate climate, charming collection of shops and restaurants, and incredible array of exciting events and outdoor activities. Of course, once they arrive, these sightseers are often pleasantly surprised by the caliber of our accommodations and the fact that Southern Hospitality is still alive and well. Whether seeking rustic refinement in a rental lodge or a posh place along Main Street to rest one's head for the night, our lodgings serve as a sophisticated sneak peek into what life might be like as a regular high country homeowner. To that end, NC Living Magazine is proud to shine the spotlight on three of our finest proprietors of repose to aid you in planning your next visit to our beautiful little corner of the world…
Old Edwards Inn & Spa
This five-star oasis at the heart of Highlands' renowned Main Street has garnered the attention Travel + Leisure, Conde Nast Traveler, U.S. News & World Report, Forbes Magazine, Southern Living and TripAdvisor, among others – making its mark as one of the best hotels in the state, the South, the nation and the world. Boasting Old World-inspired architecture, Old Edwards Inn touts itself as a "casually elegant" resort. At center stage lies the historic inn with its individually appointed guest rooms featuring period antiques, fine European bedding and Italian linens alongside thoroughly modern conveniences such as free WIFI, heated floors in the bathroom and flat-screen TVs. Radiating out from there is the award-winning Spa with a number of sophisticated Spa Suites, a variety of quaint Cottages and an awe-inspiring assortment of Guest Estates. Not far away, the Old Edwards Club showcases 18 holes of golf that are as scenic as they are challenging, as well as an outdoor heated mineral pool, clay tennis courts and state-of-the-art fitness center. In perfect balance with the stylishness of the surroundings and the superiority of the guest experience is the diversity of the culinary encounters. Presenting farm fresh local cuisine crafted using ingredients harvested as close as Old Edwards own gardens and a number of regional farmers, Old Edwards showcases seven sophisticated restaurants, eateries and watering holes, including the highly-touted farm-to-table Madison's Restaurant, The Wine Garden, Hummingbird Lounge, Arts at the Lodge, The Spa Café, The Grill Room at Old Edwards Club and seasonal opportunities for poolside dining. Eat, Drink, Play, Sleep and Repeat.
200 Main
A sister property to Old Edwards Inn, this rustically refined mountain retreat currently features 40 guest rooms and one chic suite – some of which boast private balconies overlooking Main Street. In order to keep up with growing demand, 200 Main will throw back the curtain this summer on two additional buildings to include 20 new guest rooms and a state-of-the-art fitness room. The new guest rooms will comprise two queen beds, a fireplace and a choice of either patio or balcony. In keeping with the tranquility of its setting, 200 Main offers an overwhelming sense of leisure with its heated outdoor mineral pool, fire pit on the terrace, friendly cornhole competitions on the lawn, and so much more. Adventure abounds within mere miles of 200 Main, including hiking trails, waterfalls, zip lining, boating at Lake Glenville and an active arts scene – not to mention the unique boutiques and excellent eateries of Highlands and the neighboring village of Cashiers.
Half Mile Farm
This self-proclaimed "country inn" is also owned by Old Edwards Hospitality. Like its sister property at 200 Main, Half-Mile Farm has undergone significant property enhancements – all of which will be revealed June 2017. Imbued with the sense of an authentic Bed & Breakfast experience, Half-Mile Farm provides complimentary chef-prepared breakfasts and afternoon social hours featuring delectable wine and hors d'oeuvres on the house. In addition to a spectacular collection of rooms and suites in the historic main inn, Half-Mile Farm also boasts a number of surprisingly sophisticated cabins. As a member of Old Edwards Hospitality, Half-Mile Farm guests are afforded room signing privileges at each of the restaurants at Old Edwards Inn, as well as access to the amenities at Old Edwards Club. However, with 14 acres of fields, forests, streams and lakes for the exploring, there's rarely a reason to leave the Farm in search of distractions. While here, guests can take a dip in the heated outdoor mineral pool, wander along a creek side trail, go fishing or canoeing on the 6-acre Apple Lake or simply relax and soak up the serenity of their scenic surroundings.