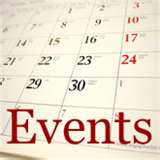 As the leaves on the trees begin to change, our excitement grows! Fall is an exhilarating time in the Blue Ridge Mountains of Western North Carolina not just because the natural beauty of the area seems heightened with the addition of brilliant shades of green, red, amber and gold, but because Fall is a time of celebration, of festivals, of community. We know that some people will hear about a local festival or the changing leaves, and make the drive up the mountain to our very special corner of the world for the very first time. They will discover our little slice of Heaven along the Highlands-Cashiers Plateau, and from that point on they will be forever changed. Some may be so moved by their visit that they will choose to put down roots of their own here, while others may simply elect to make us part of an annual family tradition of Fall in the Mountains. Whether this is YOUR first time or youve been here before, we invite you and your family to come and see firsthand what makes the village of Cashiers and the neighboring towns of Highlands, Sapphire, Glenville and Lake Toxaway so unique. Meander through our shops, pick the perfect bunch of tree-ripened apples at our Farmers Market, stroll through a festival on the Village Green, take in a breathtaking sunset over a mountain lake however you choose to spend your Fall, we hope you will make Western North Carolina a part of it.
October 1: Groovin on the Green at The Village Commons in Cashiers Live Music performed by Brian Ashley Jones. Performance begins at 6:30 p.m. Pack a picnic and join us for this FREE family-friendly event under the stars.
October 1: Friday Night LIVE in Downtown Highlands - 7:00pm to 9:00pm in Town Square. Friday Nite Live is a fun, family friendly evening featuring live music and is organized by the Highlands Chamber of Commerce.
October 1: ART, DESIGN, CRAFT CELEBRATION Seated Dinner Gala & Live Auction at The Farm at Old Edwards in Highlands 6 p.m. Call 828-526-4949 to purchase tickets.
October 1-3: Highlands Community Players present a Small Stage Production of Signs and Wonder at the Highlands Performing Arts Center a Gary Carden Premiere Performance. Alec Fenton, an American by adoption and his wife, Marjorie, an American of Greek origin, live with their two children in Athens. Both Alec's business life and his tender relationships with his daughter are guided by a playful but deeply felt need to interpret the smallest details of the world as significant. Under the influence of powerful signs and premonitions, Alec allows himself to veer in and out of a love affair with a colleague, Katherine, eventually leaving his family and returning to America with his lover. Once there, however, the same belief system urges him back home for one final attempt to win back his family. But his new quest is endangered by the presence of a political activist, Andreas, in his family's life. Andreas becomes the victim of a series of incidents, each one more threatening than the last. Performance begins at 7:30 p.m. all three evenings. Call 828-526-9047 for more information.
October 2: ART, DESIGN, CRAFT CELEBRATION at The Bascom in Highlands 5 to 8 p.m. An evening of Bluegrass, BBQ and Microbrews. View and purchase works from the special juried exhibition, American Craft Today (on exhibit October 2 thru December 18), with most works for sale. For more information/tickets, call 828-526-4949
October 2: FREE Annual Community Fish Fry at the Cashiers Community Center at 5:30-7:30 p.m. Dessert donations welcome. Sponsored by the Cashiers Valley Community Council.
October 6 & 7: Oktoberfest Old Edwards-Style. The Farm at Old Edwards will be transformed into a mini-Munich for guests of Oktoberfest Old Edwards Style to experience the culinary prowess of German Executive Chef Johannes Klapdohr as he prepares a traditional German feast with an Old Edwards twist. Enjoy perfectly paired wines and beers of Germany in the rustically intimate setting of The Farm on Thursday evening cocktails at 6:30, dinner at 7 p.m. It all starts with an hors doeuvre reception followed by a four-course family-style Bavarian Feast. Bottles of German wines will be passed at the table, and a Bier Sellar will be set up in The Barn. Live music from the Gootman Sauerkraut Band will set the stage for a memorable event. Guests of the dinner at The Farm will take home a commemorative Old Edwards glass stein. Festivities also include a FestHaus Celebration at Wolfgangs Restaurant on Wednesday, October 6 at 6:30 p.m. and FREE Tasty Bites of Food and Wine by two German Chefs at Wolfgangs on Thursday from 11 a.m. to 1 p.m. Additional Oktoberfest fun all month long at the Rib Shack. Special accommodation package available at the Old Edwards Inn space is limited, so call 828-787-2625 TODAY.
October 7: Highlands Cashiers Land Trust presents its "Sundown at Sunset" celebration; for more information, call 828-526-1111.
October 8-10: The Second Annual Leaf Festival of Cashiers Valley Three day festival featuring Fall Home Tour, Pumpkin Carving Contest, KidsFest, Boat Tours of Lake Glenville, Live Music, Arts and Crafts Show, and so much more. Promises to be the event of the season so you wont want to miss it! Please drop by the Silver Creek Real Estate Group tent on the Village Green and say hello!
October 8: The Highlands Playhouse presents The Tramp and the Roughrider John Muir meets Teddy Roosevelt in this inspired production that benefits the Jackson-Macon Conservation Alliance. Production begins at 7 p.m. Tickets $35 ($30 members). Refreshments, music and silent auction begin at 6:30. For more information, call (828) 526-0890 ext. 320.
October 9: Womens Craft Show at the Highlands Civic Center. For more information, call 828-787-1010
October 15: Lonesome Road Band with Charles Wood performs at the Highlands Performing Arts Center at 7:30 p.m. Tickets are $20/person. "Great acoustic music" is the statement that best describes the music of The Lonesome Road Band. Using the traditional tools of bluegrass in creating their music, to categorize them strictly as bluegrass would be a misrepresentation. Their repertoire consists of everything from Bill Monroe's "My Sweet Blue Eyed Darlin'" to the Moody Blues' "Nights In White Satin". The group's haunting, bluegrass inspired harmonies stir the souls of even the most mundane listeners. Their approach to the music they perform is undeniably top shelf. The vocals are up front with lead and supporting harmonies weaving effortlessly. Their vocals blend so well that it is difficult to tell who is singing each part. Call 828-526-9047 for more information.
October 16 & 17: Sapphire Valley Arts & Crafts Festival at Wyndham Resort at Fairfields Sapphire Valley Resort from 10 a.m. to 5 p.m. For more information, call (828)743-1163.
October 28-31: Life With Father presented by the Highlands-Cashiers Players at the Martin-Lipscomb Performing Arts Center in Highlands. This timeless family drama revolves around the Day family: father, mother Vinnie, their four red-headed sons and an assortment of friends and relatives. All are involved in the epic struggle between Father and Mother who is determined to have Father properly baptized. Directed by Ronnie Spilton. Tickets $20/person. For more information, call 828-526-8084. Performances: evenings @ 7:30 p.m., Sundays @ 2:30 p.m.
October 30: Downtown Highlands hosts Halloween in Highlands from 6 to 8 p.m